 HEALTH
We increase air quality.
Poor indoor climate inhibits critical thinking, crisis response time and creativity in people by about 50 percent, costing business billions in lost productivity and innovation.

SPACE
We optimize space with up to 20-30%.
Nearly half of all US office space sits unoccupied or under-utilized for the majority of the day. 50 percent of seats in meeting rooms go unused and up to 40 percent of scheduled meetings are no-shows. 

PRODUCTIVITY
We increase productivity with up to 10%.
Studies show that by optimizing the working environment employee productivity can be increased to a value of $1,000 per year and person.

ENERGY
We save energy with up to 50%.
Commercial buildings account for up to 40 percent of the world's energy consumption. A smart office solution could reduce energy costs by as much as 30 to 50 percent.
Analytics Suite
Insights
Protect occupant health and increase the effectiveness of your buildings. Zero configuration required.
Read more...
EASIEST
TO INSTALL
Anyone can install a Yanzi sensor. Just flip it on, and you're ready.
Yanzi's solution is extremely easy to install. The term "plug'n'play" has perhaps never been closer to the actual truth.
MOST
SCALABLE
Yanzi's solution is based on standard technologies and a modern cloud distribution providing an extremely scalable solution.
There are millions of users and billions of things. Scalability is not nice to have – it is absolutely essential.
Yanzi's architecture is based on an open, industry-standard software platform that can be scaled in a seamless and future-proof way.
New functions can be added to the platform over time, and
the software is continuously upgraded and pushed to the gateways and sensors to further improve value.
MOST
SECURE
Yanzi's solution offers enterprise grade security.
The demand for reliable security increases with every sensor and every IoT setup. As we approach the boundaries of IoT and move towards the IoE (Internet of Everything), the importance of security cannot be stressed enough.
Yanzi's solution offers enterprise grade security and automated security setup. With Yanzi, you don't have to choose between a simple set-up and high security.
Automatic security setup

Enterprise security model

Dual layer encryption

Automatic key management
Hit the ground running with Discover
Yanzi Discover is a packaged smart office solution.
Made complete with Yanzi Insights.
Read More...
Analytics and End-User Solution Partners



Schneider Electric
EcoStruxure Workplace Advisor
Read more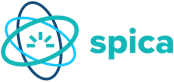 Global Reach for Cirrus Cloud and Products
Global wireless certification and services deployed at the edge enable low-latency operation on a global scale.